Totally not cup-related, but I just wanted to share. I'll understand if this post is deleted.

A little while back I mentioned tamponcrafts.com in a comment on someone else's post. For anyone newly converting to a cup, there are plenty of ideas for what to do with your poor abandoned tampons. I haven't kept tampons myself for a while now, but upon seeing the cute little ghosties, I just had to make some. They have been handed out to friends and coworkers over the past few days, as well as been hung all over my kitchen (and I live with 3 dudes). Behold, my army: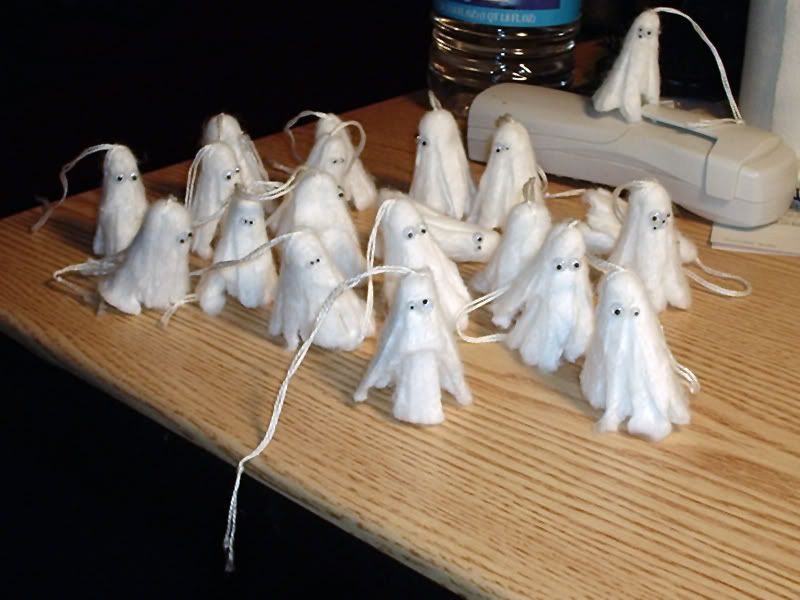 I toyed with the idea of dipping them in red dye, but didn't really have time. :(

Happy Halloween!