So, a while back, I was feeling particularly in love with my diva cup (size 1, smaller), and I took a bunch of glamour shots of it. I wanted to share them with you. The cup has been used for at least two years now, and it's acquired a nice golden hue.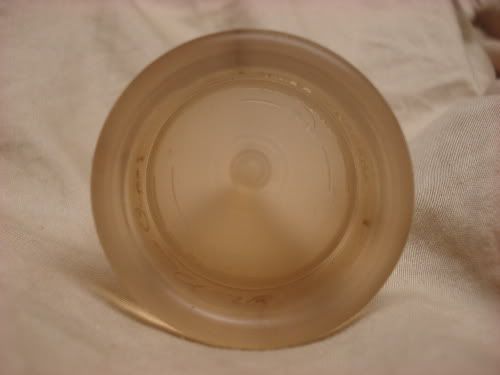 I really don't know what makes it sparkle like that...
As you can see, the tiny little holes did get stuff stuck in them. I gave up trying to clean them out a long time ago. Also, around the words on the inside that say Diva Cup there's brown stuff too. However, since the cup isn't really about how it looks to me, I don't mind. I sterilize it every once in a while and I figure that's good enough.

Also, I got a lunette cup size bigger in the mail on Friday, and we're getting along really well. I just took a bunch of pictures of the lunette next to the diva, but they're not on the computer yet. When I get it together, I'll share again. I think the two cups might feel a little animosity or competition with each other now. Good thing I won't ever wear them both at once!


Hope you enjoyed!