So, someone has asked if the new mint green Fleur was really that strong colored that it was pictured on their site. My answer is yes,
or even more, and it's a beautiful aqua green, not that blue. . I have tried to picture it, didn't get to make the best one but anyway, here you go. Pics after the break....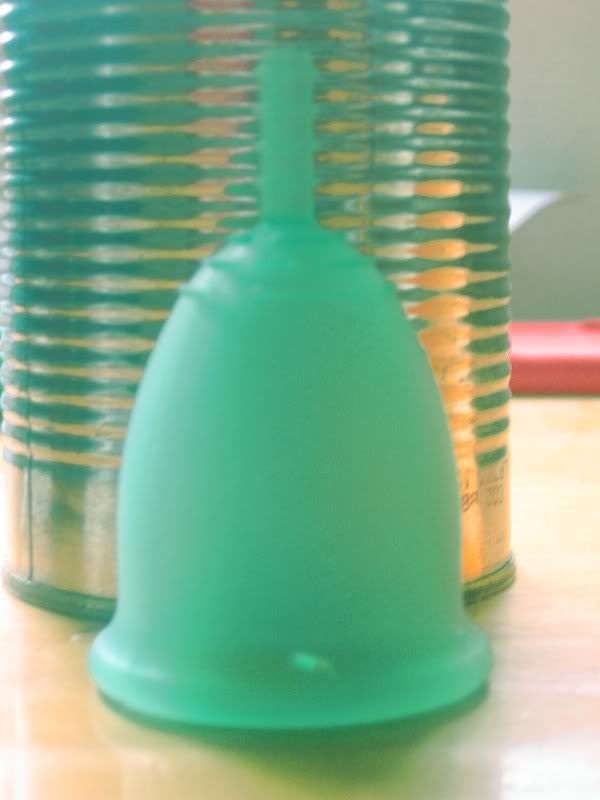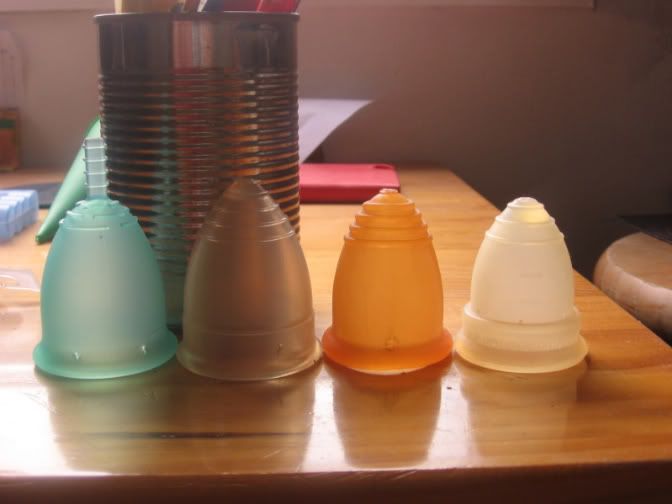 As you can see the Fleur is my forth cup, and I think I have found the perfect one.... Arrived on my last day, so basically it was a dry run...
My first cup was the MoonUK. Perfect, just the capacity....
Next one was the orange Meluna with a ball stem. Was too long, a nightmare to get it opened and get it right for me. Not to mention after I cut off the stem lines from the mold still poked me, Plus where they filled the mold it had a rare surface that I can't get clean. (You can clearly see it on the picture..) Still good for educational prupose. (I'm studiing to be a sexologist....)
My next cup was the large yuuki. Wow what a change, Good capacity (still ocasional overflow on the first day..), lot easier to get it opend, but a bit long, so it poked me my first 1-2 days. Got the hang of it so much, that now I ommit the backup pads from the second or day... On someone's suggestion I cut the base to make it perfect smooth and I allmost can't feel it.
Not knowing I can improve my yuuki that much bought the lage Fleur. Don't mind at all cuz I was searching for the perfect one, and I think I have find it (knock, knock).. It rises high I left a bit of stem ATM.... And I really love the color.