many thanks for lounalune and judith for making it happen. here are some pictures and my thoughts so far.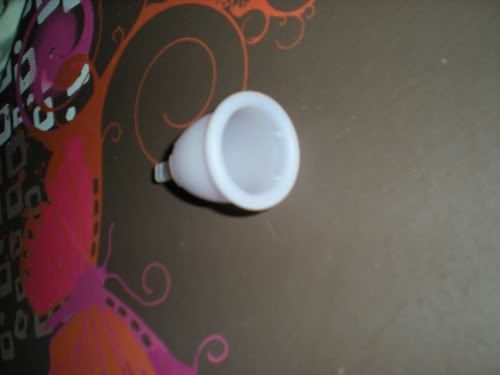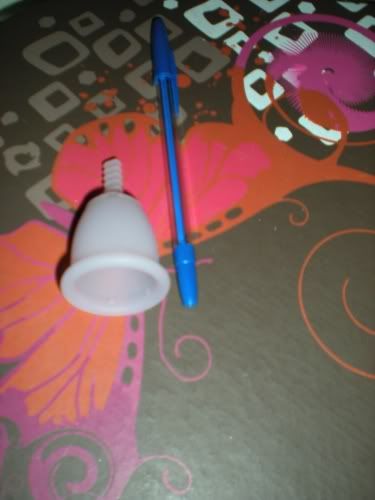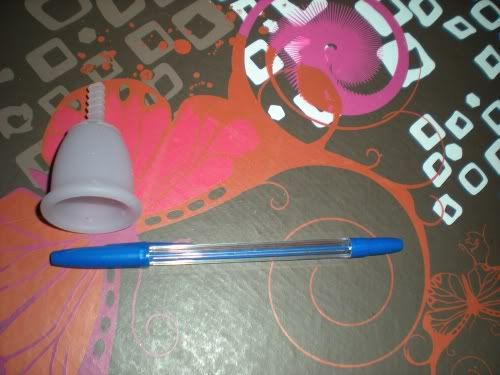 next to my small diva cup.
sorry for about the yuckiness about the diva cup.
i've had it for 3 years!




it's a lot smaller than the small diva cup (as shown in the comparison photo). the only thing that surprised me is that the end is real squishy. i thought i was going to break the suction inserting it. they say that the cups are "hoop skirts" but i'd say the fleurcup is more of a bell shaped cup. the fleurcup isn't as wide as the diva cup but i couldn't even get up to the rim when i checked. there wasn't any room in there for the cup and a finger. i think this is due to the shape and i'm just not very big down there. it's a lot more comfortable than the diva cup in that aspect. i haven't had to empty it yet (yay for getting my period a few days ago so i could try it out right away) but so far i'm very happy with it!