Alright Ladies I was looking around on some professional databases for some information on menstrual cups and I stumbled across this! I was so amused by it I HAD! To share with you ladies. This is an ACUTAL! US Patent for a "
Intravaginal balloon for blood leakage prevention"
This is what the description reads:
"An intravaginal inflatable member providing sealable closure of the vaginal canal for the prevention of exit of menstrual blood, or other organic fluids from the vaginal orifice. The intravaginal inflatable member can be used alone or in combination with blood absorbing devices such as intravaginal tampons for the prevention of blood leakage."

So basically you insert this balloon, inflated it, and then when you want to remove the blood you take off the cap and slide a tampon in the center. This is basically a device to prevent tampons from leaking by preventing any blood from escaping.

Does this NOT! Sound like an inflatable menstrual cup! Really! I was greatly amused by this Ideas, HERE is the link to the US Patent office website and behind the cut is a drawing of how this might work :)!
Check it out!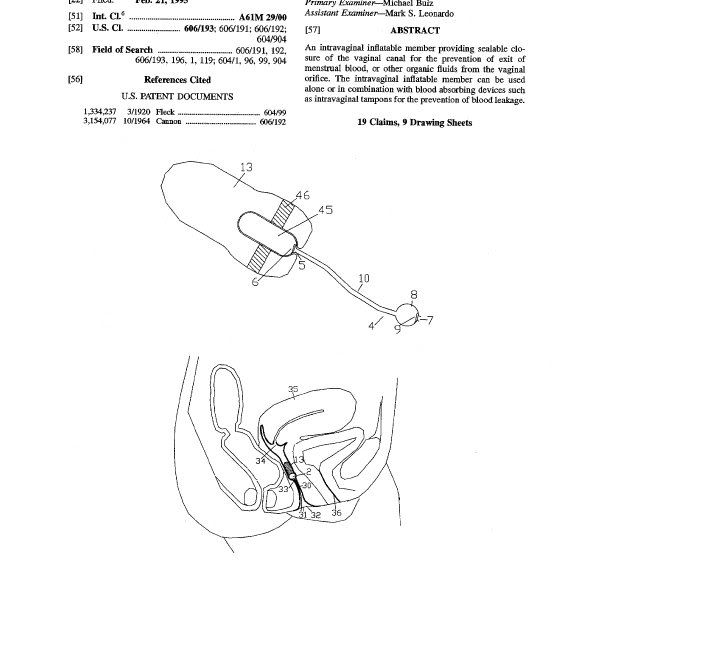 You can tell this was invent by a man eh?!