I play a dorky game called horseland.com....
and this is the mini news for dorky little shows,
and well it's pretty self explanatory.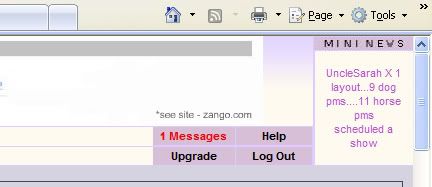 andddd some good news:
I put another post on menstrual cups on a kotex website for gals,
and I've had a lot of people look at it!
It makes me glad that I posted it. =]
There are over 400 viewings!!!!!!!!!!!!!!
YAYNESS.